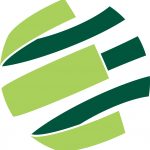 Everything we do is about filmmaking. Concept. Creative Thinking. Screenplays. Development. Packaging. Production. 
In the fast-changing media environment, we are an audiovisual content producer.
Filmmaking can mean a lot of things in our times. Today a movie could be something for the big screen or something directly produced for social-media and mobile devices.
Endurance Entertainment® GmbH develops concepts for different formats and media. Our job is to deliver the creative vision.
Endurance Entertainment® GmbH is a producer both for feature films and television projects and audiovisual content for all platforms.
Endurance Entertainment® GmbH is a technologically oriented audiovisual content producer highly aware of the challenge of digital transformation.
We keep track with the fast developing technologies and constantly developing innovative models, for example, how to use websites for setting up a new movie project.  Or developing customed ideas and content for websites and other digital media.