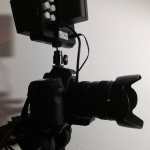 Film production and the industry is changing constantly since its very beginnings in the 19th century but the digital transformation is a fundamental change like nothing before. Most of all there are unparalleled hopes and fears; on one side this is the Yukon, the great gold rush, on the other side it's overwhelming if we do not commit ourselves to a constant learning process we don't survive.
Digital transformation can mean a lot of things. There is no simple definition. It's both a challenge for artists as production companies or any distributor. Endurance Entertainment GmbH approach was from the beginning to be an open-minded learner. Being in Berlin and in a constant exchange with digital companies some insights formed over the last years. There are no golden rules here, but things appear to become more clear over the time and we might find a sort of a "survival guideline":
I. First of all, any discussion or any attempt to adapt means a lot of organized thinking. Since the early years, things got easily mixed up often in public panels. A good example is video-distribution. Even it's very obvious content produced for platforms like Youtube is a completely different thing like Netflix. It's true that change is constantly happening and it takes some effort to be informed about new business models or new platforms.
II. Second, don't be intimidated because you are not a digital native and ask questions. A lot of film producers didn't have the time or see any sense in investing their precious time to understand what a multichannel-network is or how they should develop an online marketing campaign. Today, there are many possibilities for digital marketing but we need to know if it serves the intended purpose. Even if you don't want to do your social media work yourself it's always good to understand how it works. If we understand something it enables us to ask the right questions.
III. The 4K Age – Anything is possible: Yes and no. Digital transformation in the first place is a massive change in technology. Not so long ago at the time of "Super-8" there was an eternal border between the "amateur" and "the professional". That changed (even if some people will protest here), but its good to differentiate. Basically, there are a huge variety of standards here. And its true that smartphones and DSLRs can do amazing things and yes we can do the edit with freeware. The question is what do we want to achieve and/or what is the client's expectation. This means we need to do our homework and have the necessary info about our equipment before we make choices, i.e. DSLRs might do great pictures but could pose problems in VFX-postpro.
IV. Try harder. If we like it or not but digital transformation requires more technical understanding for many professions in the industry. The producer today needs technical knowledge and you need to be a fast learner. This is often a frustration for people who want to use things and not always to learn "how to"? The experience is that many technologies need time to understand or some attention but learning-by-doing works more often better as expected when we overcome the first difficulties.
V. Long-Term Commitment: sometimes it appears that efforts with video/film in the digital world do have no clear business models or being completely unpredictable. It's true there are often very short time spans or anything appears fast-paced but it's also true that successful format development often needs a lot of time.
The conclusion is that it's always better to be active rather than waiting for what is happening.
This was about scratching the surface. In the blog section of Endurance Entertainment GmbH more will come up about Film and the digital age hopefully helping professionals as interested people.